Insights > Focus on your promise and grow your professional service firm
Published
Focus on your promise and grow your professional service firm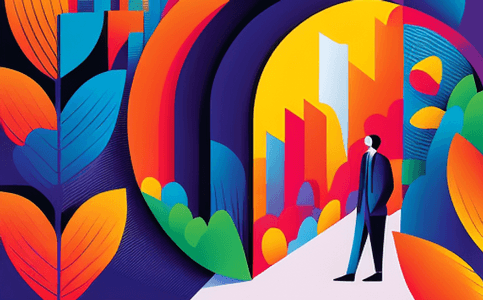 In today's business landscape, there are many successful mid-size service firms in the UK and around the world that have not yet reached their full potential. These firms come from various industries, including accounting, law, technology consulting, financial services, coaching, architecture, engineering, and construction.
To be considered a successful mid-size service firm, a company should have been in business for at least five years, generate an estimated revenue of £3 million to £30 million, have 15 to 150 staff members, and a track record of delivering results that matter to clients. However, despite their expertise, many of these firms are often overlooked and remain a hidden treasure.
Historically, these companies have experienced growth through client referrals, strategic alliances, and acquisition of other firms. However, they are often hesitant to take on too many clients too quickly to ensure that they can maintain their reputation and provide high-quality service to their clients.
The Promise.
To achieve consistent and predictable growth, these service firms need to focus on their promise to their ideal clients. Services are intangible, so service buyers are paying for a promise that the service provider can deliver an outcome that matters to them. This promise should be attractive to the ideal client and speak to what matters to them.
To understand the ideal client deeply, a solid ideal client profile is necessary, which includes both demographics and psychographics. Demographics describe the external characteristics of ideal clients, while psychographics are more important and include the top five goals, top five opportunities, and top five challenges. It is essential to align the promise to the goals of the ideal client.
Three Teams.
Three teams play a critical role in the growth of these firms: marketing, business development, and delivery. Marketing makes the promise to a pool of prospective ideal clients. Business development applies the promise to each unique opportunity using the consultative sale, and the delivery team delivers the promise. To achieve consistent and predictable growth, these three teams must unite around the promise.
Digital.
Digital disruption has brought about unprecedented opportunities for service firms. While the business development and delivery teams are using digital tools, it is the marketing function that has experienced the greatest disruption. Smart marketers are making the promise through digital channels such as content marketing, social media, video, webinars, and the like.
The ultimate digital marketing stack consists of a content management system (CMS), marketing automation (MA), client relationship management (CRM), and social media management (SMM). 
These tools must be seamlessly integrated and share data to be effective in digital marketing.
By using the right technology and making the right promises to prospective ideal clients, mid-size service firms can achieve consistent and predictable growth in today's digital world.
Now you know the importance of a combining your promise with the right marketing stack - Let's talk
By working solely with small to medium-sized professional service firms that want to grow their presence, we have a unique understanding of how to help you level up and compete with larger firms. 
We build design-rich, super-fast JamStack websites integrated with the leading content marketing platform for professional services, Passle.
JamStack websites easily integrate with third-party services, meaning that you can add, update, and change features without having to rebuild your entire website. This is why Amazon, Nike, Tesla, Louis Vuitton, and Peloton are just some of the big international brands that have moved to JamStack. 
We offer small and mid-sized law firms the best-in-class digital technologies so you can demonstrate to both clients and talent why you should be their first choice.
Do you want expert advice on how to improve your online presence?
Talk with us. 
hello@indieridge.compsf.indieridge.com
  |